Additional ad sizes needed 
Effective May 23, 2022, network ads need to submitted in the following sizes:
2×2
3.79" wide x 2" tall • 3.22" wide x 2" tall • 3.222" wide x 2.35" tall
2×4
3.79" wide x 4" tall • 3.22" wide x 4" tall • 3.222" wide x 4.9" tall
2×6
3.79" wide x 6" tall • 3.22" wide x 6" tall • 3.222" wide x 7.45" tall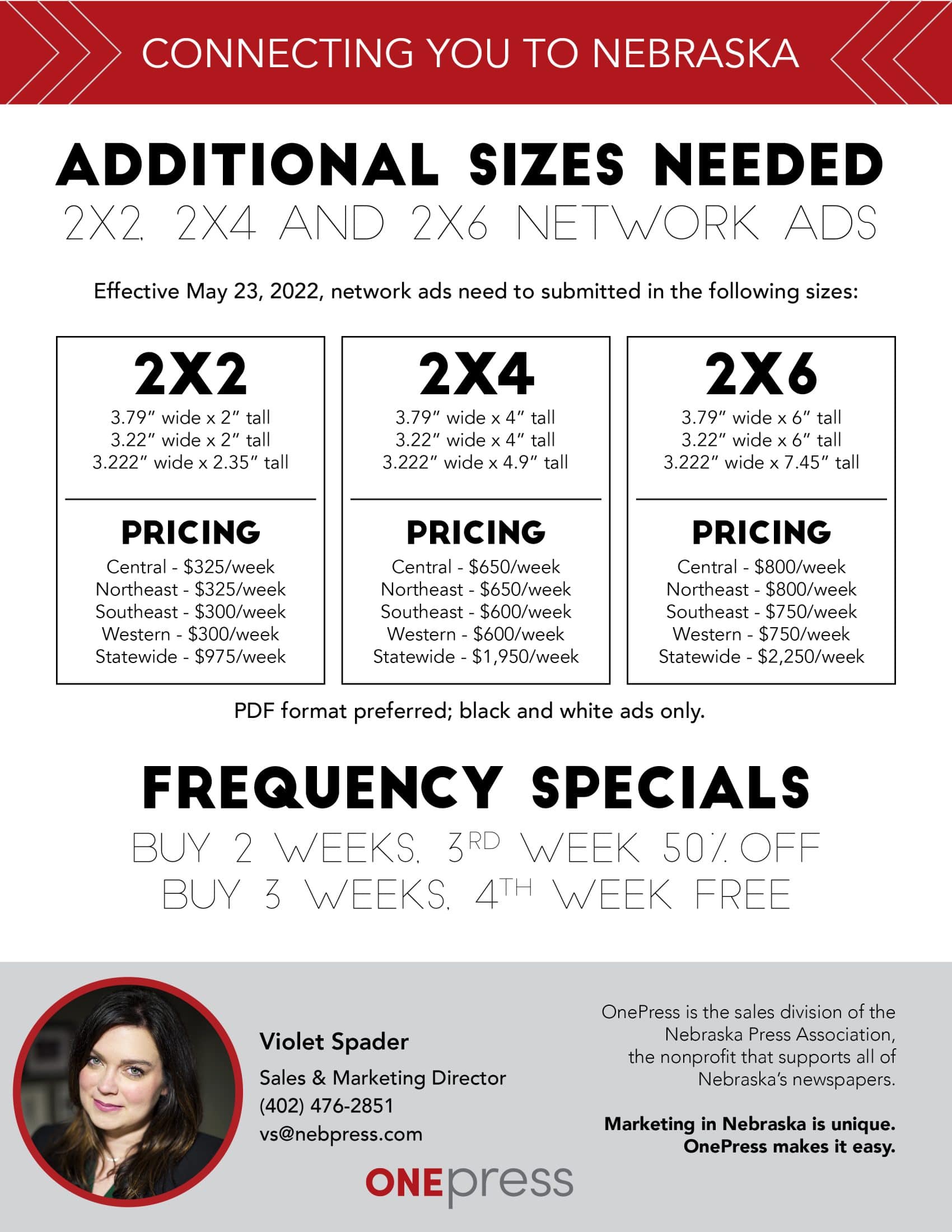 What is this?
It's simple! You can advertise in newspapers and websites across Nebraska easily and cost-effectively, using our advertising networks through OnePress. Click on any of the following categories to find out pricing, availability, and how each one may work for you!
Statewide 2×2 Display Network For sending display (graphics/picture based) advertising of specific sizes to newspapers across the state of Nebraska.
Statewide Classified Network For placing classified ads of virtually any length, in newspapers across Nebraska.
What could be simpler?
You can send your ad copy and/or your display ad to OnePress. Regardless of how you choose to use your promotions budget with us – whether you use a single network, or all three at the same time – the principle remains the same; ONE ORDER, ONE BILL.
 National Advertising Network
Please Note: The network information provided, including rates and newspaper information, is subject to change. To confirm the information provided is up-to-date as of today, please contact OnePress at 1-800-369-2850.