Nebraska Press Association is partnering with Kid Scoop News, a well-known children's feature service, to get kids in Nebraska reading more!
With the full support of the board of directors of Nebraska Press Association, OnePress and Nebraska Press Association Foundation, Kid Scoop News Nebraska will launch in fall 2021.
The goals of the partnership are these:
To help address literacy and news literacy needs with  as many grade school students as possible in Nebraska through relevant, quality content both in print and online;
To provide an avenue for community newspapers to further connect with an important audience – our future readers;
To provide a new revenue opportunity for NPA/OnePress.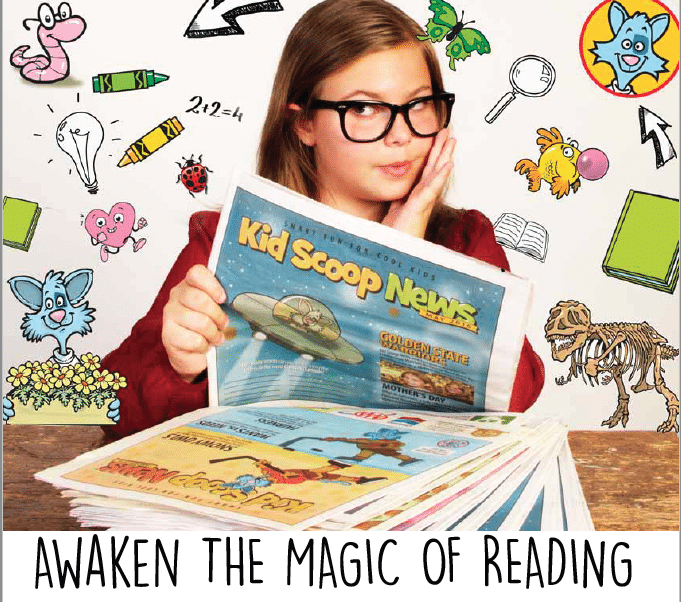 Details
The program would be funded by grants, corporate gifts and sponsors, which would be the responsibility of NPA/OnePress to secure.
The product is a monthly, 12-, 16- or 24-page tabloid, printed in color, distributed to classrooms starting in September 2021.
Target audience is grades 3-5 to start. Each student would receive their own copy for use in the classroom and to take home.
The product would be printed in one location and copies shipped to our members' newspapers. We will be starting in Northeast Nebraska.
Each community newspaper publisher or representative would take the bundled copies to their grade schools each month; the product would not be inserted into newspapers. It would be a great opportunity to promote the newspaper to your younger audience and build upon the relationship with the local schools.
There is no financial commitment at all by our members, but identification of potential regional corporate sponsors would be helpful. We will also need your help in reaching out to educators in your community to let them know about KSN and how they can use it in their classrooms this school year.
Resources
When you're ready to sign up, please fill out this form.
If you need more information about your role in the first phase of Kid Scoop News, you can click here to schedule a call.